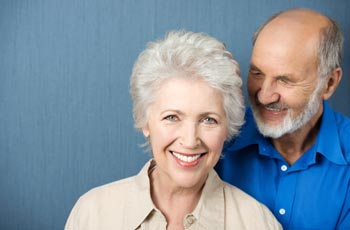 Our Grandville dentists have experience helping patients overcome nighttime teeth grinding so they can maintain beautiful healthy smiles.
If left untreated, teeth grinding can wear down natural tooth enamel, crack teeth, and put you in need of restorative dental services.
Bite Splints
If you experience frequent headaches (especially in the morning) it may be due to teeth grinding. People who grind their teeth at night often develop problems with their neck and jaw, which can then lead to headaches.
Thankfully, our Grandville family dentists are able to create a custom bite splint for your smile. A bite splint rests between your upper and lower teeth and keeps them separate, which helps your jaw find a comfortable resting position.
Snore Guards
If you or someone you know snores, you may want to consider a snore guard. Snore guards are worn at night to correct snoring problems. They are custom fitted to your teeth and designed to correct some of the common causes of snoring by opening your airway. Get your anti-snoring mouthpiece now and start sleeping better tonight. You can trust our family dentists for the best anti-snoring device.
Our dentists, Sarah Palmer DDS and Amy Harmon DDS are dedicated to helping patients prevent nighttime teeth grinding with bite splint treatments and snore guard treatments. If you are interested in learning more about how to stop harmful teeth grinding, call our dentists in Grandville at (616) 534-0080.