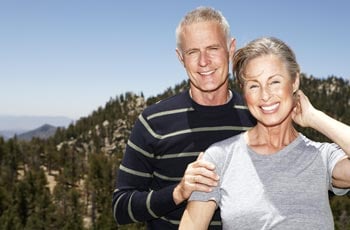 If you recently lost a permanent tooth, you'll want to ask our dentists in Grandville, MI, if you could benefit from dental implants.
If you're a candidate for the procedure, we'll refer you to an oral surgeon to place the
.
From there, our office will be responsible for placing the dental crown restoration once you're fully healed from the procedure.
What is a Dental Implant?
A dental implant procedure, you'll need a strong immune system and healthy teeth, gum, and jawbone tissues.
is a titanium rod inserted into your jaw that functions much like a natural tooth root to anchor a prosthetic tooth. To be a candidate for the
What Can I Expect?
During the procedure, the oral surgeon will place the dental implant in your jaw. After this appointment, you'll need to wait several months for the implant to successfully fuse to your jawbone in a process called osseointegration.
Once osseointegration has taken place, you'll return to our office where one of our dentists will place a dental crown restoration on top of the implant. This will give you the appearance and function of a natural tooth.
What are the Benefits of Dental Implants?
Dental implants are the most stable and economically far-sighted solution to the very real problem of missing teeth. Dental implant treatment not only makes it easier for you to eat and talk, but it also can also help you smile with confidence.
Request a Dental Implant Consultation
Our dental implant services, give us a call at (616) 534-0080. You may also fill out our online contact form and someone from our team will reach out to you soon.
, are dedicated to helping patients restore smiles after tooth loss. If you are interested in learning about any of our treatments or if you are a candidate for our