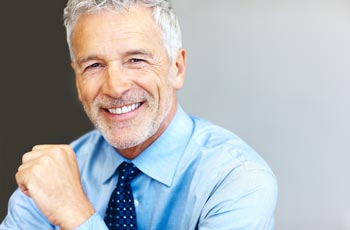 The goal of dentists.
is to improve the appearance of teeth that show when you smile and talk. If you've ever felt self-conscious of your smile, it's time to schedule an appointment with one of our
We'll be able to determine the most appropriate smile makeover based on the condition of your teeth and overall health. Continue reading to learn about the different types of cosmetic dentistry.
What is considered cosmetic dental work?
The American Dental Association defines teeth whitening, porcelain veneers, and other elective procedures as cosmetic dentistry. During your consultation with us, one of our dentists will evaluate your oral health to determine if you're a candidate for cosmetic dentistry.
Cosmetic dentistry can help you:
Smile with confidence
Close slight gaps between teeth
Whiten teeth by several shades
Fix minor imperfections in front teeth
Help improve oral health
Zoom Teeth Whitening
Aren't getting the results you want with over-the-counter whitening strips and trays? Ask your teeth whitening dentist if you're a candidate for Zoom teeth whitening. can help whiten your teeth by several shades in one appointment.
Custom Teeth Whitening Trays
If you're interested in teeth whitening at home, ask your dentist to create a custom tray. During your first appointment with us, we'll take impressions of your teeth to send to the lab. When you return to our office later, your custom whitening traywill be ready. Your dentist may slightly adjust the fit of your tray so it sits comfortably in your mouth.
Porcelain Veneers
Veneers are wafer-thin teeth covers made of porcelain. Your dentist may recommend porcelain veneers if you have front teeth with slight chips, cracks, or stains. For example, we may recommend dental veneers for chipped tooth repair.
The entire veneers procedure takes two trips to our office. During your first appointment with us, we'll remove a small amount of enamel from the fronts of your receiving teeth. Next, we'll take dental impressions to send to the lab where your porcelain veneers will be made.
When you return for your second appointment, your veneers will be ready. Your dentist will make sure that your porcelain veneers are the right shape, fit, and color before bonding them to the fronts of your teeth.
Porcelain Crowns
A dental crown covers the entire visible portion of your tooth above the gum line. Not only does a dental crown restore the natural appearance of your tooth, but it also restores it to its original strength. Your dentist may recommend a crown if your tooth was made fragile by a large filling, cavity, or multiple dental procedures.
Teeth Bonding
Your dentist may recommend teeth bonding to repair teeth with small chips, cracks, and cavities. Dental bonding can also be used to fix irregularly shaped teeth or teeth with slight gaps. During your appointment, your dentist will apply a composite resin to the surface of your tooth. We then use a ultraviolet light or laser to harden the tooth-colored material.
Dr. Sarah Palmer DDS and Dr. Amy Harmon DDS want to help you achieve your best smile. Our dental practice offers a range of services to help you smile with confidence. To schedule your appointment with one of our cosmetic dentists in Grandville MI, call (616) 534-0080.