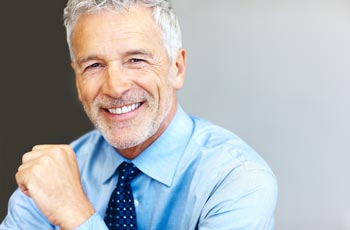 Did you know that more than half of Americans cover their mouths when they laugh? For many, covering up their smile is simply a reflex learned over years of feeling insecure about their teeth. The goal of cosmetic dental care is to fix that.
If you have any questions about cosmetic dentistry after reading this article, then feel free to contact us and we'll get back to you with an answer as soon as possible.
Cosmetic dentistry focuses on improving the appearance of your teeth that show when you smile and talk. It can help you:
Smile with confidence
Close slight gaps between your teeth
Whiten your teeth by several shades
Fix minor imperfections in your front teeth
Help improve your oral health
If you've ever felt self-conscious about your smile, it's time to schedule an appointment with one of our dentists. We can determine the most appropriate smile makeover for you based on the condition of your teeth and overall health.
At Sarah Palmer DDS, we offer the follow cosmetic dentistry services:
Teeth Whitening
We offer two different types of teeth whitening: Zoom teeth whitening and custom teeth whitening trays.
Zoom Teeth Whitening
Aren't getting the results you want with over-the-counter whitening strips and trays? Ask our teeth whitening dentists if you're a candidate for .
Zoom whitening can lighten your teeth by several shades in just one appointment. Our dentists will apply Zoom whitening gel to your teeth that will activate under an ultraviolet light. In less than an hour, our dentists will wipe the gel away, leaving you with a whiter smile.
If you have sensitive teeth, you can still get a Zoom teeth whitening treatment. The formula we use is specially designed not to irritate your teeth and gums.
Custom Teeth Whitening Trays
Want to take teeth whitening into your own hands? Ask our dentists about our custom teeth whitening trays. Tray whitening allows you to brighten your smile at an affordable cost while at home.
First, we'll take impressions of your teeth at our office and send them to a lab to make a custom tray. During your second appointment, our dentists will check the fit of your tray and make any necessary adjustments so it sits comfortably in your mouth. We'll also show you how to apply the whitening gel to your trays.
Finally, you'll take your trays home and start the teeth whitening process on your own time. Our trays should be worn for 30 to 60 minutes twice a day.
Porcelain Veneers
Are your front teeth chipped, cracked, or stained? You may want to consider porcelain veneers. These are wafer-thin porcelain covers applied to the front of your teeth to create a more traditional smile.
Getting porcelain veneers is a simple, two-appointment process:
First Appointment: We'll remove a small amount of enamel from the fronts of your receiving teeth. Next, we'll take impressions of your teeth to send to the lab that will make your veneers.
Second Appointment: Your porcelain veneers will be waiting for you. Our dentists will ensure that they are the right shape, fit, and color before bonding them to the fronts of your teeth.
Porcelain Crowns
Unlike a porcelain veneer, which simply fits onto the front of your tooth, a porcelain crown covers the entire portion of your tooth above the gumline. That's one reason why dental crowns are often used in restorative dentistry: to cover and strengthen teeth that have been weakened by large fillings, cavities, or multiple dental procedures.
However, you can also use crowns to simply restore the appearance of your tooth as well. If you have a silver filling that you wish was white, for example, then you may want to consider receiving a cosmetic porcelain crown.
Cosmetic Bonding
Our dentists may recommend teeth bonding to repair teeth with small chips, cracks, and cavities. Dental bonding can also be used to fix irregularly shaped teeth or teeth with slight gaps.
During your appointment, our dentists will apply a composite resin to the surface of your teeth. We'll then use an ultraviolet light or laser to harden the tooth material, creating a whole new look for your smile.
Start Smiling with Confidence
Dr. Sarah Palmer DDS and Dr. Amy Harmon DDS want to help you achieve your best smile. Our Grandville, MI, cosmetic dental practice offers a range of services to help you smile with confidence. Call Sarah Palmer DDS at (616) 534-0080, or contact us online to request an appointment today.
This blog post has been updated.