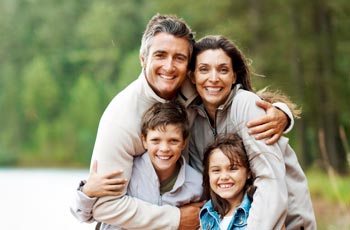 In order to maintain a healthy smile, it is important that our dentists perform dental examinations of your oral health. Using advanced dental technology, such as digital x-rays, our Grandville family dentists can effectively monitor the condition of your teeth and identify early signs of tooth decay.
First, our family dentist will check for signs of tooth decay. She will also check for any symptoms of gum disease or the more serious periodontal disease, such as red or swollen gums. Deep pockets around teeth can also indicate periodontitis, extreme gum disease.
Comprehensive dental checkups.
also allow us to assess the condition of your gums and their position along your teeth. Early detection of gum disease can save your smile. Our dental hygienists will work with you to develop an exam schedule that matches your oral health needs. Most of our patients see us every six months for their
A comprehensive oral cancer screening. These cancer screenings save lives by detecting cancer in its early stages before it has a chance to spread. Dental exams can protect your oral health and overall health.
may also include an
Make an Appointment Today!
Our dentists in Grandville, MI are dedicated to helping you achieve good oral health through preventative dental services. If you are interested in scheduling an appointment for a routine dental exam, give Sarah Palmer DDS a call at (616) 534-0080.
Related Blog Posts
5 Reasons to Schedule Dental Exams
How Does Pregnancy Affect Dental Care?