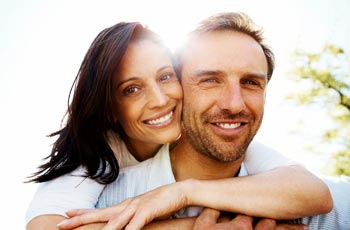 Who doesn't want a beautiful whiter smile?
One of the most commonly sought-after dental treatments we offer is ZOOM! teeth whitening, which gives patients immediate results in less than an hour.
Thanks to our Grandville dentists, you could go home with a more radiant whiter smile after just one ZOOM! teeth whitening treatment.
To determine if you are a candidate for ZOOM! teeth whitening, our dentists will check your medical history and ask you questions about the type of tooth discoloration you have. Most tooth discoloration and staining can be treated with ZOOM! whitening, but keep in mind that not everyone will experience the same results. Our cosmetic dentists will be able to determine what professional teeth whitening will be most effective for your smile.
After your lips and gums have been covered, our cosmetic dentists will apply a hydrogen peroxide whitening gel to your teeth. Our teeth whitening dentist will then use a special lamp that accelerates the teeth bleaching process.
Sarah Palmer DDS and Amy Harmon DDS are proud to offer patients a way to effectively whiten teeth. If you are interested in learning if ZOOM! teeth whitening can improve the appearance of your smile, call our cosmetic dentists at (616) 534-0080.