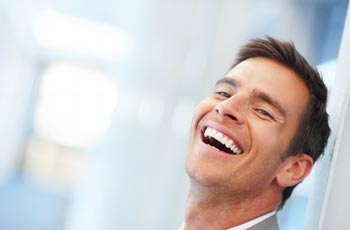 Your smile is often the first thing people notice, which is why you might want to schedule a consultation with your cosmetic dentist to discuss porcelain veneers. Veneers are wafer-thin slices of porcelain bonded to the fronts of your teeth that are made to look like natural tooth enamel.
Our Grandville dentist at Sarah Palmer DDS may recommend veneers if you feel self-conscious about teeth that show when you smile and talk. Keep reading to learn what you can expect during the
.
1. Consultation with Your Cosmetic Dentist
The first step of any smile makeover is to schedule a consultation with your cosmetic dentist. They will be able to review your patient history to determine if you are a candidate for dental veneers. In general, veneers are recommended for patients who have slight damage to their front teeth.
You may be a candidate for veneers if you have:
Chipped teeth
Gapped teeth
Discolored teeth
Crooked teeth
Irregularly-shaped teeth
If your dentist determines you are not a candidate for veneers, there are still plenty of cosmetic dentistry procedures your dentist can use to repair your smile.
For example, your dentist may recommend a porcelain crown for a tooth made fragile after a large dental filling or root canal. By the end of the consultation, your dentist will have come up with a solution to restore your smile.
2. File Excess Tooth Enamel
The entire veneers procedure will take two dentist appointments. A dental veneer is a thin porcelain shell bonded to the front of your tooth.
To prevent your teeth from looking big and bulky once the veneers are bonded, your dentist will need to remove the top layer of enamel from the fronts of your teeth. While local anesthesia often isn't required for this procedure, your dentist will still be able to administer pain reliever if you experience dental discomfort.
Once enough enamel has been removed to make room for the veneers, your dentist will take dental impressions and send them to the lab. Your cosmetic veneers should be ready in about one to two weeks.
3. Bond Veneers to Fronts of Teeth
When you come back for your second appointment, your dentist will make sure that the porcelain veneers are the right shape, size, and color for your teeth. Don't be alarmed if the color or shape of the veneers need slight adjustments. Your dentist will make sure your veneers are custom fit to your smile so they look and feel natural.
Once your dentist is satisfied with how the veneers look, they'll clean, polish, and etch the receiving teeth for the bonding process. This is done so that the veneers bond strongly to the fronts of your teeth. Once the veneers are attached, your dentist will remove any excess cement, check your bite, and send you home with your new smile.
4. Aftercare
While some discomfort is normal as you adjust to your new veneers, for the most part you should be able to eat and talk normally after the procedure. If your teeth are sensitive, stick with foods that are easy to chew until you adjust.
While veneers resist staining better than tooth enamel, it's still important to brush and floss just like you would with your natural teeth. Don't use your veneer teeth to bite down on anything hard, as they might crack or chip. With proper care, veneers can last for years without needing to be repaired or replaced.
Make an Appointment Today!
Our Grandville cosmetic dentists are dedicated to helping patients achieve their best smiles with porcelain veneers and other cosmetic dentistry services. To learn if you are a candidate for , give Sarah Palmer DDS a call at (616) 534-0080.
This blog post has been updated.