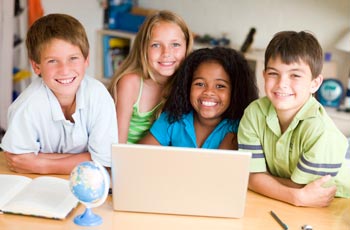 Our Grandville dentists have a lot of experience working with children, and know how to make them feel comfortable and at home. Setting that first dentist appointment at our Grandville dentist office will help prevent cavities and other oral health issues before they get their adult teeth.
It's also a good idea to introduce children to healthy oral hygiene habits early on in life so they have the tools and knowledge to maintain healthy smiles.
A children's dentist will know how to relieve any fears your child has about going to the dentist. Our dentists are also qualified to take care of your child's dental needs as they grow. During the first appointment, our kids' dentists focus on building a relationship with your child and talking about the basics of dental care. We will also do a brief oral exam to make sure everything looks okay.
Our dentists, Sarah Palmer DDS and Amy Harmon DDS, are dedicated to helping children develop good oral health habits that will last them a lifetime. If you are interested in scheduling a dentist appointment for your child, call our dentist office in Grandville at (616) 534-0080.