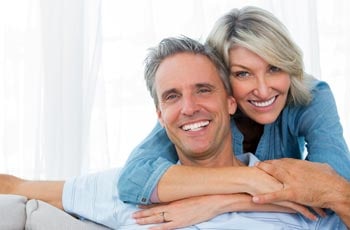 If you have ever felt self-conscious about your smile, you owe it to yourself to ask one of our Grandville dentists if you are a candidate for dental crowns. Like the name suggests, a porcelain crown covers a tooth to improve its shape, size, color, and strength.
Once the crown has been cemented into place, it covers the entire visible portion of the tooth above the gum line.
Dental crowns may be used to:
Replace a large filling when only minimal tooth structure remains
Protect a weak tooth from fracturing
Restore a fractured tooth
Attach a bridge
Cover a dental implant
Cover a discolored or poorly shaped tooth
Our dentists will make sure the crown looks and feels natural. Our cosmetic dentists make sure the crown is the right size and shape to match the rest of your smile.
Sarah Palmer DDS and Amy Harmon DDS are able to restore teeth to their natural appearance and function with porcelain crowns or other cosmetic dental services. If you are interested in learning if you are a candidate for our porcelain crown treatments, call our cosmetic dentists at (616) 534-0080.